Why do I need icons?
Icons help to highlight a text block or quotation to show that the text is about a restaurant, shop, airport, etc. When selecting icons for a new style, try to add those that match the palette for the background, text, dividers and links.
How to add a new icon?
There are two ways to add icons to your post style:
upload directly from your computer;

add from the Noun Project online library
Upload icons from your computer
Click on Select files to upload, select file and save style changes. The icon you add appears in the Icons tab as it is shown on the image: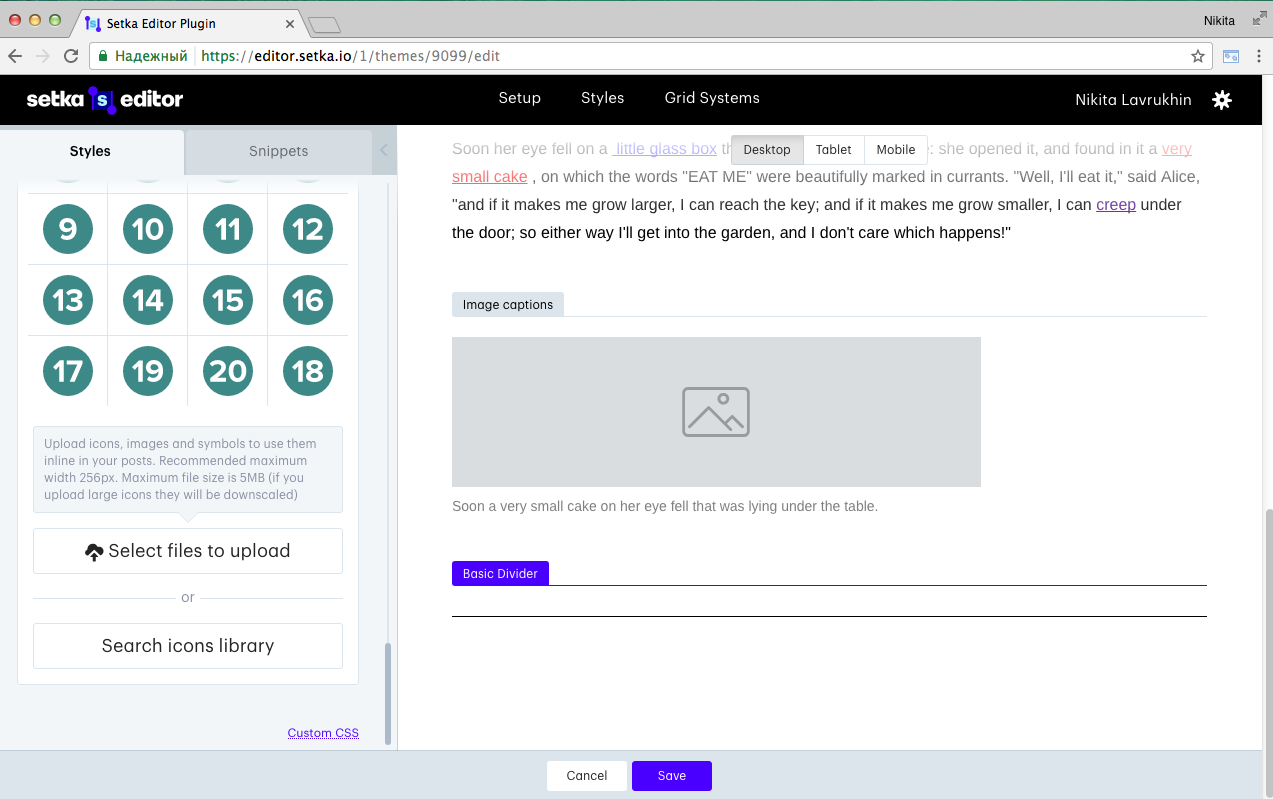 Add icons from library
To upload icons from the Noun Project library click on Add icons from library. Type a query word in the pop-up window and press Search button. Select an icon from the list and click on it. Choose your icon color* by clicking on the colored circle. You can add the same icon in various colors: click Add color to get additional color options. Click Add when all the colors are chosen and selected icons will be added to your post style and will appear in the Icons tab on the left side.
* For some icons in the library color can't be changed.
In addition to the pre-made icons and icons added by you, you can insert special characters and emojis when creating a style.
Which image file format to choose?
You can upload icons in PNG, JPG and SVG formats. The image size and number of icons is not limited. Recommended icon size - not bigger than 256px. That is an optimal size for the largest font.  
Learn from this article how to add icons to your post in Setka Post Editor.