Why do I need icons?
Icons help to provide visual indicators of your text's content. When selecting icons for a new style, try to add those that match the theme of your background, text, dividers, and links.
How to add a new icon?
There are two ways to add icons to your Style:
add from the Noun Project online library

upload directly from your computer
Search for free icons
Click Search icons library and type the name of the icon in the search bar. Select an icon and change its color if necessary. Click Add to upload the icon to your Style.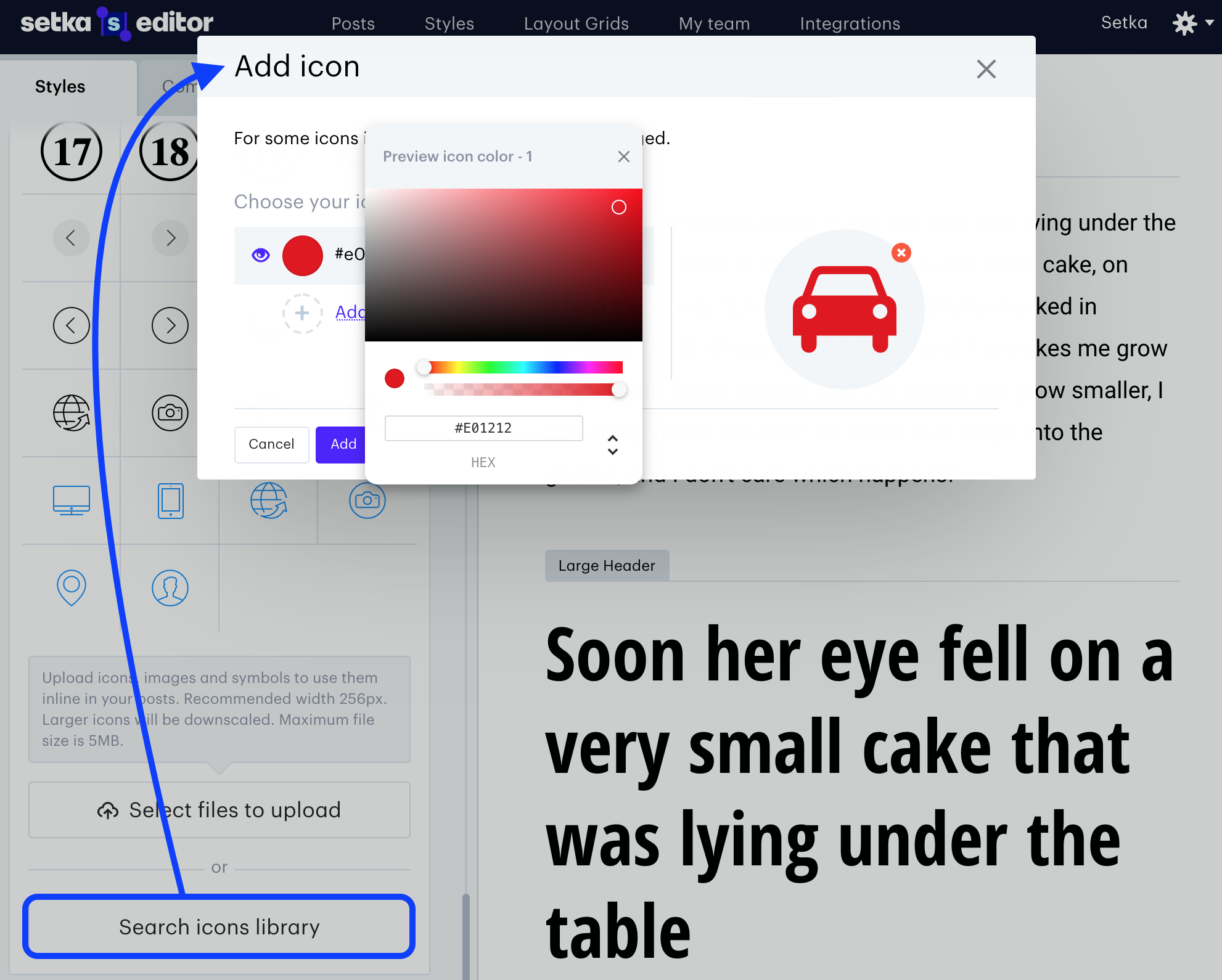 Add more icons from the Noun Project Library
To access more icons from the Noun Project Library, click Search icons library, and follow the link to the Noun Project Library. To add any of these icons to your Style, you will need to sign up to their site and either purchase a license or download credited icons. Once downloaded, upload them from your computer to the Content Design System Manager (CDSM).
Upload icons from your computer
Click on Select files to upload, select a file, and save style changes. The icon you add appears in the Icons tab as shown below: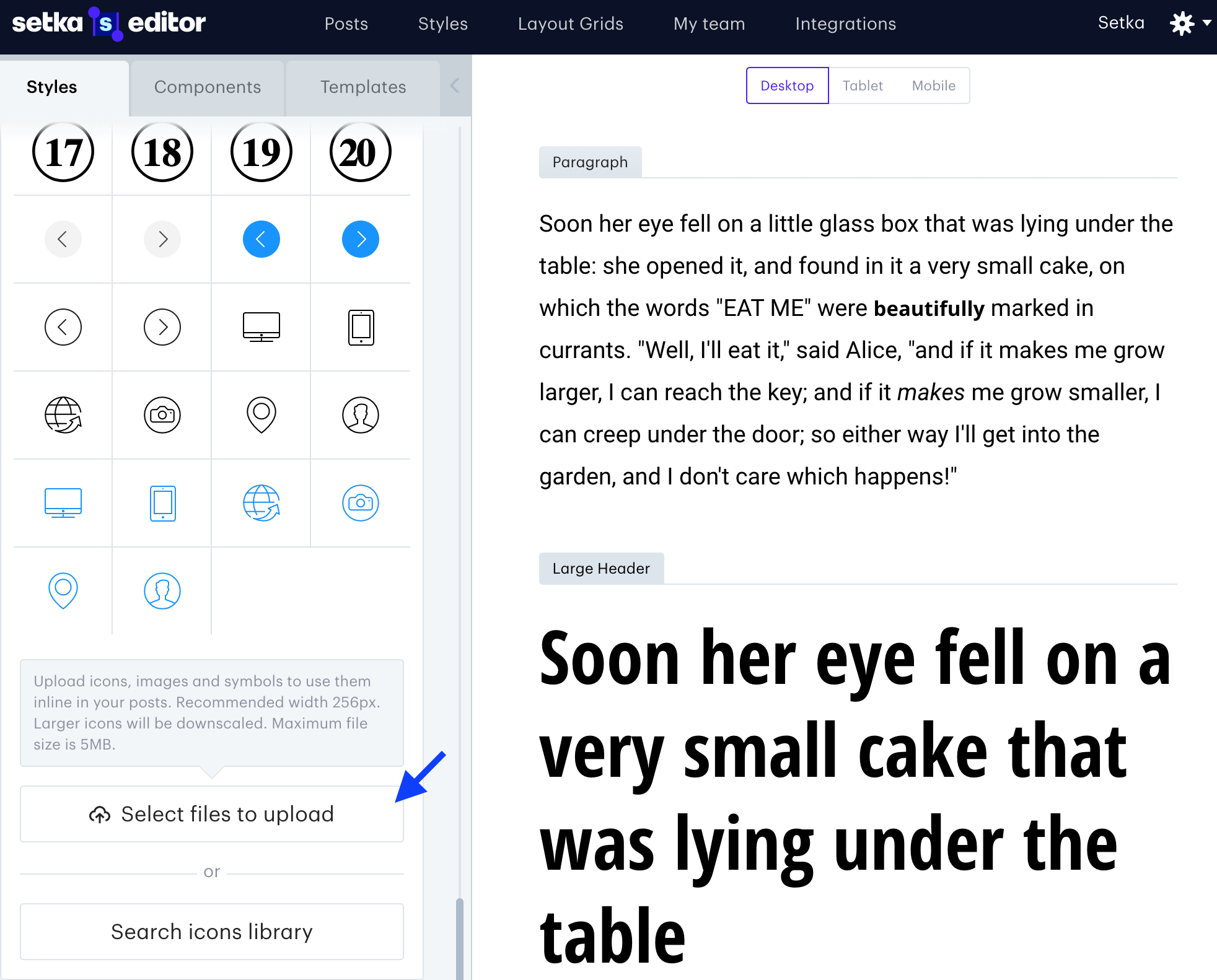 In addition to the pre-made icons and icons added by you, you can insert special characters and emojis when creating a style.
Which image file format to choose?
You can upload icons in PNG, JPG, and SVG formats. The image size and number of icons is not limited. The recommended icon size - no bigger than 256px. This is an optimal size for the largest font.
Learn more here about how to add icons to your post in Setka Post Editor.