Setka Editor empowers you to create great looking content on a daily basis. It is build in a way that works with different types of content with varying levels of complexity – from small news items to longreads, infographics and large sponsored posts with custom designs.
Setka Editor consists of two parts: Style Manager (editor.setka.io) and Setka Post Editor.
Setka Editor Account page
There are three sections on https://editor.setka.io/ 
Integration helps you install the Setka Editor Plugin for WordPress;
Styles is where you will find the Style Manager tool, here you can set up or create post styles;
Grid Systems is where you can create your own grid systems and specify parameters for columns, indentations, and spaces between columns.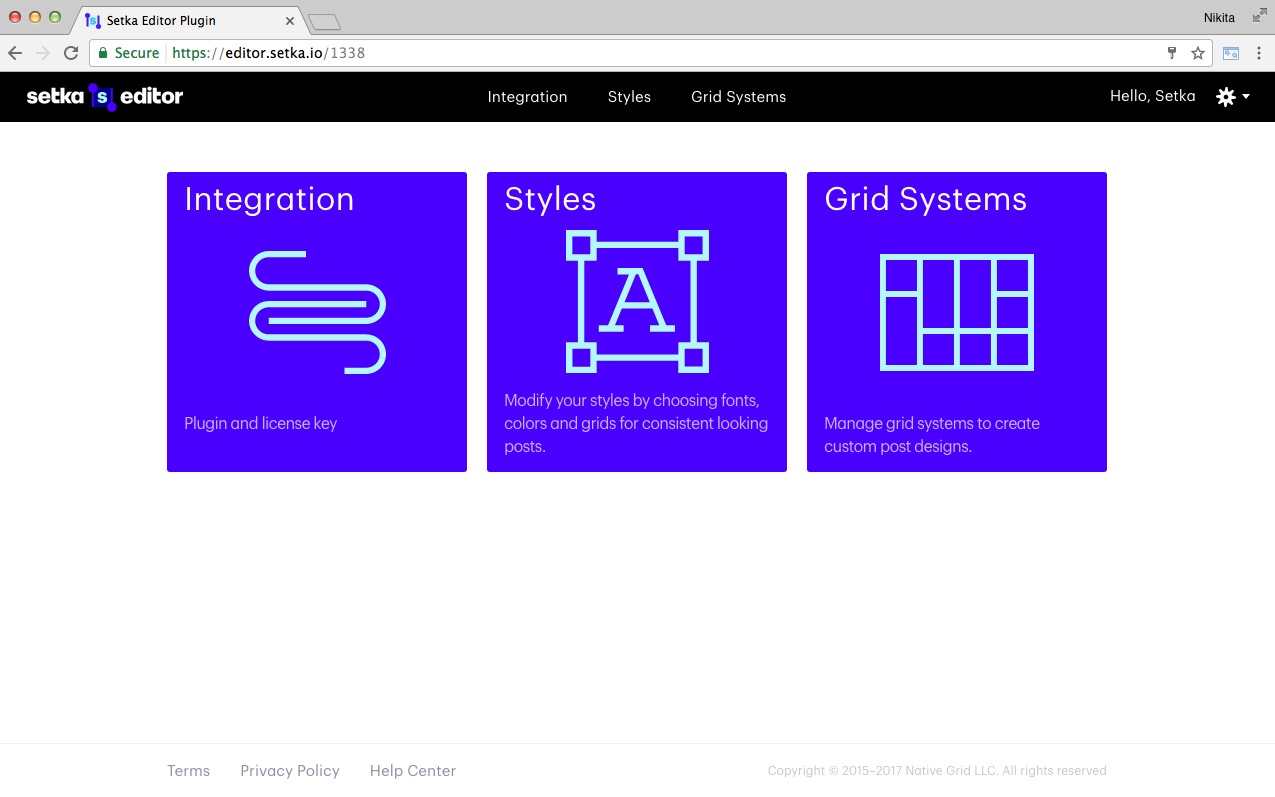 Setka Editor Plugin for WordPress
Once you install Setka Editor Plugin you can work with it in WordPress with pre-made post styles or create your own in the Style Editor tool. 
How Setka Post Editor, Style Manager and the Grid Systems are connected?
Post Styles and Grid Systems settings are being delivered as files from your editor.setka.io account to WordPress (or another CMS) and applied in the Setka Post Editor. 
What is Grids?
Grid system (or Grids) — a system for organizing layout elements (text, headings, illustrations). Grids organize these elements and ensure the integrity of the design perception - in our case, the perception of a post.
What is a post style?
Post style is a uniform design for all your publications including font styles, heading types, text and background colors, indents, dividers, icons and snippets.
Create your custom post style in Style Manager at editor.setka.io. Apply it in Setka Post Editor when making new post through WordPress.
Style determines the way your post looks, but you can always modify it in Editor – select between various header sizes, play around with text colors, add animation and apply other visual effects.
Manage built-in Setka styles and your custom styles in Styles section at editor.setka.io: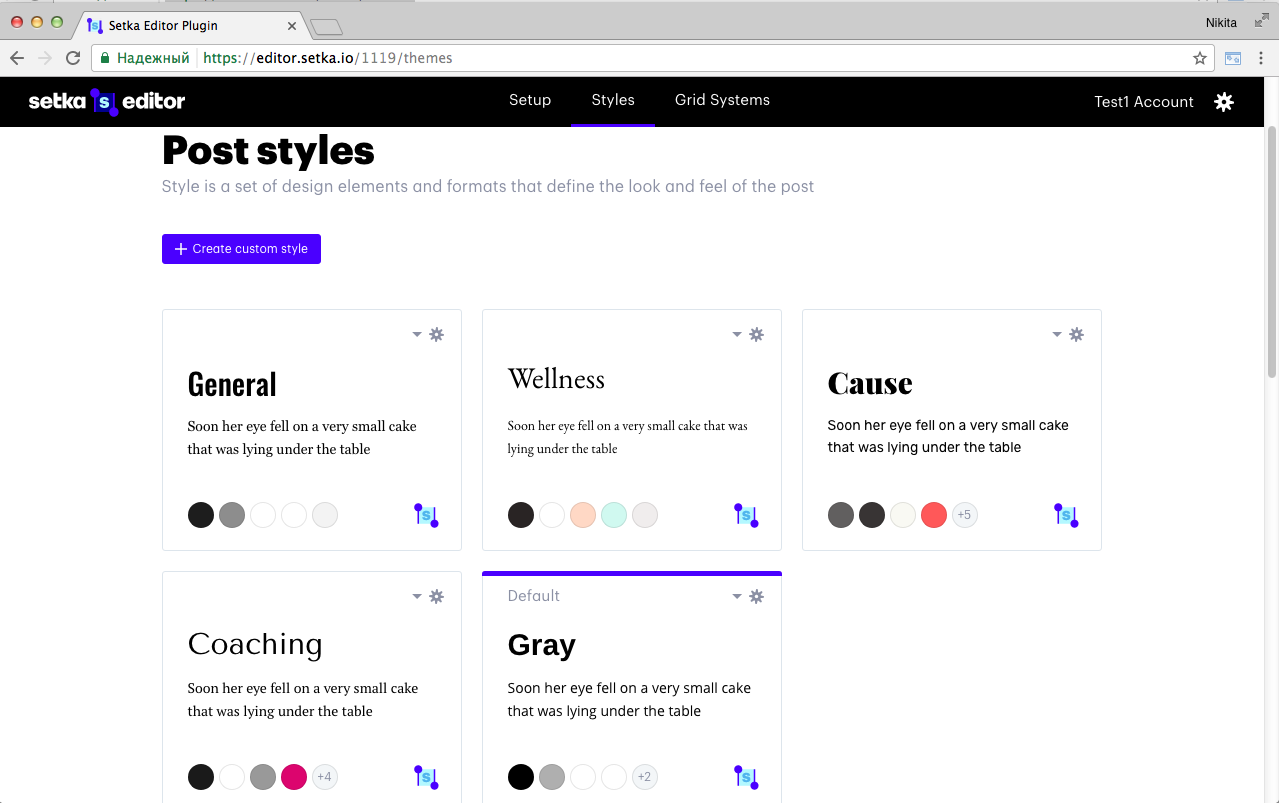 Can I delete a post style?
Styles can't be deleted, because old posts would lose their appearance and layout. Though, you can disable unnecessary styles to have them disappeared from Setka Editor Plugin. Click on a cogwheel to disable the selected style.
When creating new posts, the disabled style will not appear in the list. But if the style of a published post is currently disabled, it still can be edited in Setka Editor.