What is a snippet?
A snippet is a template with formatting elements that are repeated regularly in one or several posts. For example, in the Newspaper style there are several pre-made snippets for various styles of quotations in the texts. They speed-up the layout process when you need to create a post with direct speech.
Snippet – is any regular format: "photo of the day", "figure of the week", "place of the week", quote, author's photo with personal information,  user card, side note, etc.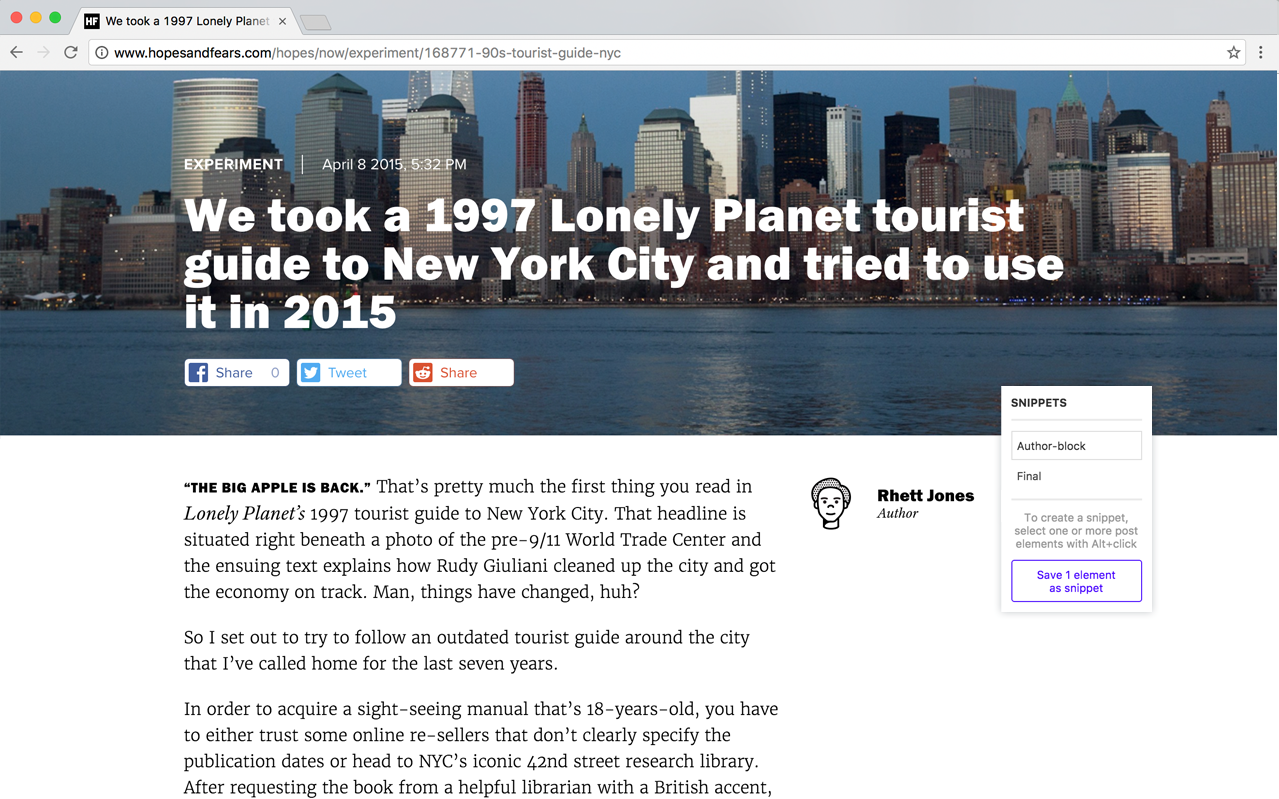 What do snippets consist of?
A snippet is any combination of elements in the editor: texts, headers, sub-headers, images, captions, dividers and icons. Together, they make up part of an article with a special appearance that is often used by the editors – for example, direct speech.
Snippets and post style
Every snippet is assigned to a certain style as it is created from the elements of this particular style. You can create different sets of snippets for each style.
How do I create snippets?
A snippet you add in Setka Post Editor is saved only within a post style it was created. 
Create a snippet that matches your task (e.g., an expert quote). Select the font and styles for the text and title, set the background and, if necessary, add icon, divider or any other design element. After having the post saved, you will be able to add the snippet to old and new publications in this post style.
Snippets can also be added from the Style Manager, but you will have to start applying CSS from scratch.
How do I change snippets?
Snippet can be edited only in the Style Manager, while the new one can be added in the Setka Post Editor. If you want to change the created snippet, you have do it in HTML code. Click on Styles > Snippets at editor.setka.io: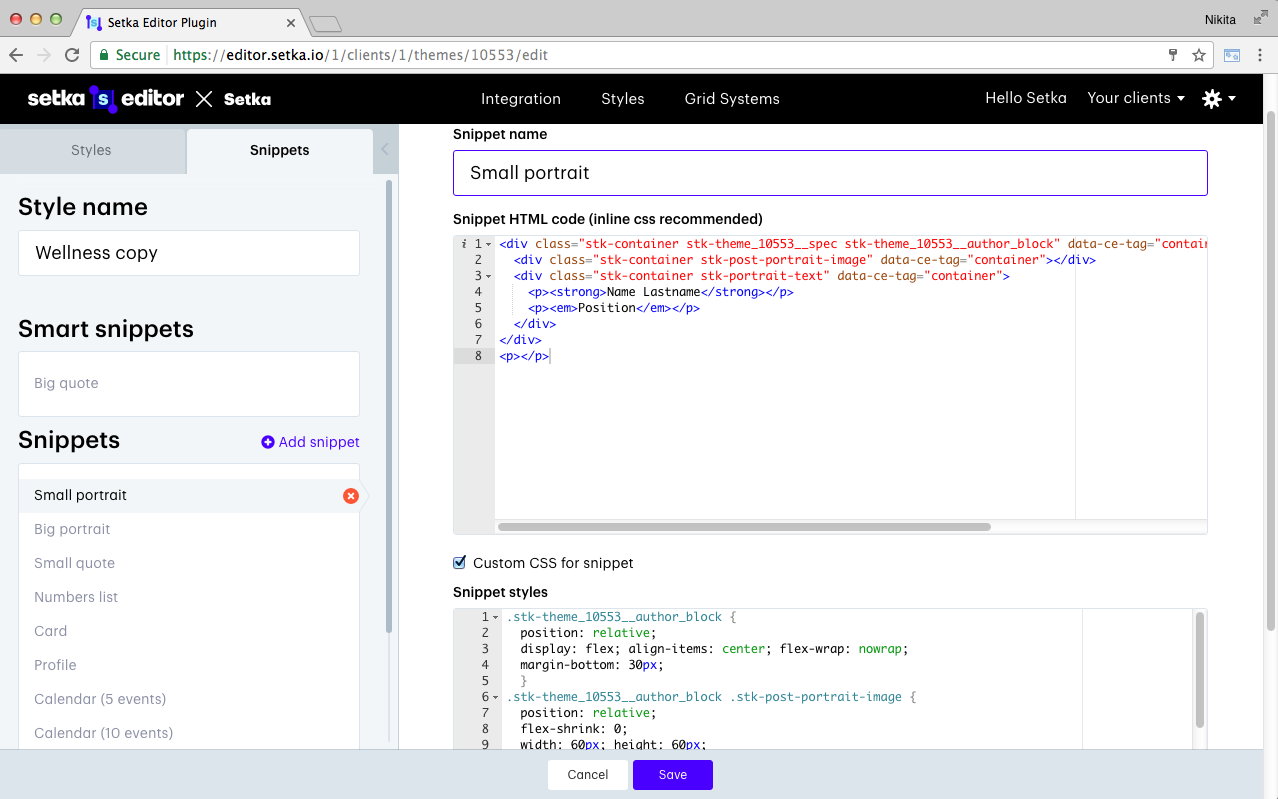 When you delete a snippet in the menu, it is removed from the snippet list, but the text and the layout of the post remain the same.
If you delete a snippet created in the editor, the content inserted as the snippet remains with the same makeup. But if you have created the snippet in the Style Manager using an CSS code, these custom styles will disappear from your published posts leaving the plain text.
Can I copy a snippet from one post style to another?
Snippets consist of elements from a particular post style like colors, fonts, dividers and icons. Therefore, copying them into a different post style although technically possible wouldn't make sense.