Creating account
To start working with Setka Editor sign up at https://editor.setka.io/
Click try free for 14 days under the selected plan. You'll be prompted to enter email, password, your name and the domain name for correct plugin installation.
Note:
Make sure you enter the correct protocol for you site - http / https.
Local hostname (e.g. localhost, 127.0.0.1) will not be accepted. Domain name should be delegated to DNS-servers and resolve into public IP-address.
Press Sign up.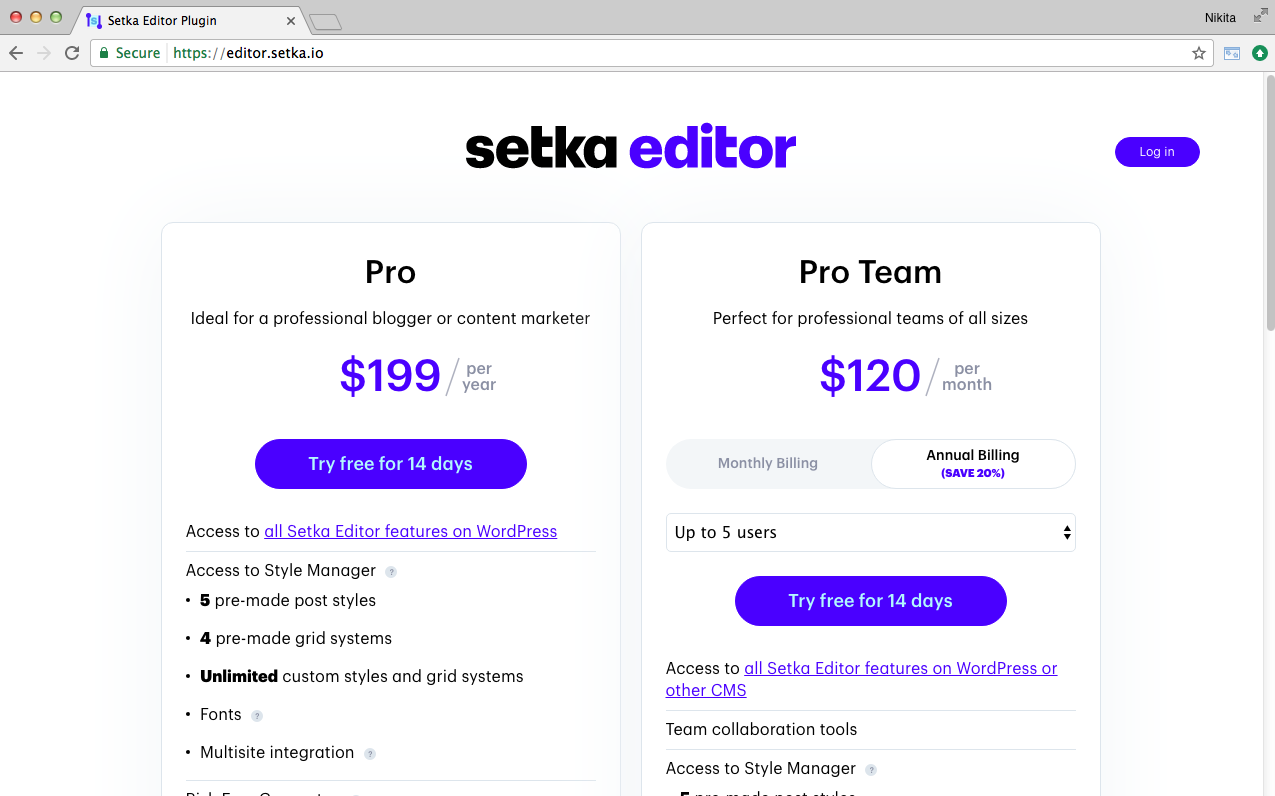 How to choose a plan?
Setka Editor is a subscription service. Learn more about available plans from here.
You can change your plan any moment in Subscription and Payments. The new billing period will begin the following month.
Billing Information
You do not have to provide your bank card details to start using Setka Editor – you have 14 days trial period on any plan. You can log in and provide with your card information any time at Subsription and Payments.
Your card won't be charged until the end of your 14 days trial period. If your card details are not provided after 14 days, your plan is automatically downgraded to Free plan.
Registration and installing the WordPress plugin 
Once you create an account on https://editor.setka.io/ you get access to our Post Styles and Grid Layouts. This means you can create your own unique styles and layouts for your future posts.
You can also manage your Account Settings on this website by changing company name, email, password, billing information or choosing a different plan.
After creating your account you can proceed to installing Setka Editor's plugin for WordPress