Design Cloud subscription plan enables using Setka Editor from a personal account.
No website intergration needed. Once a post is created, it's HTML-code can be exported and pasted to any CMS.
How do I create a post?
Click Posts tab – Create post;

Create a post in Setka Editor and save it clicking  below the post. To save and exit click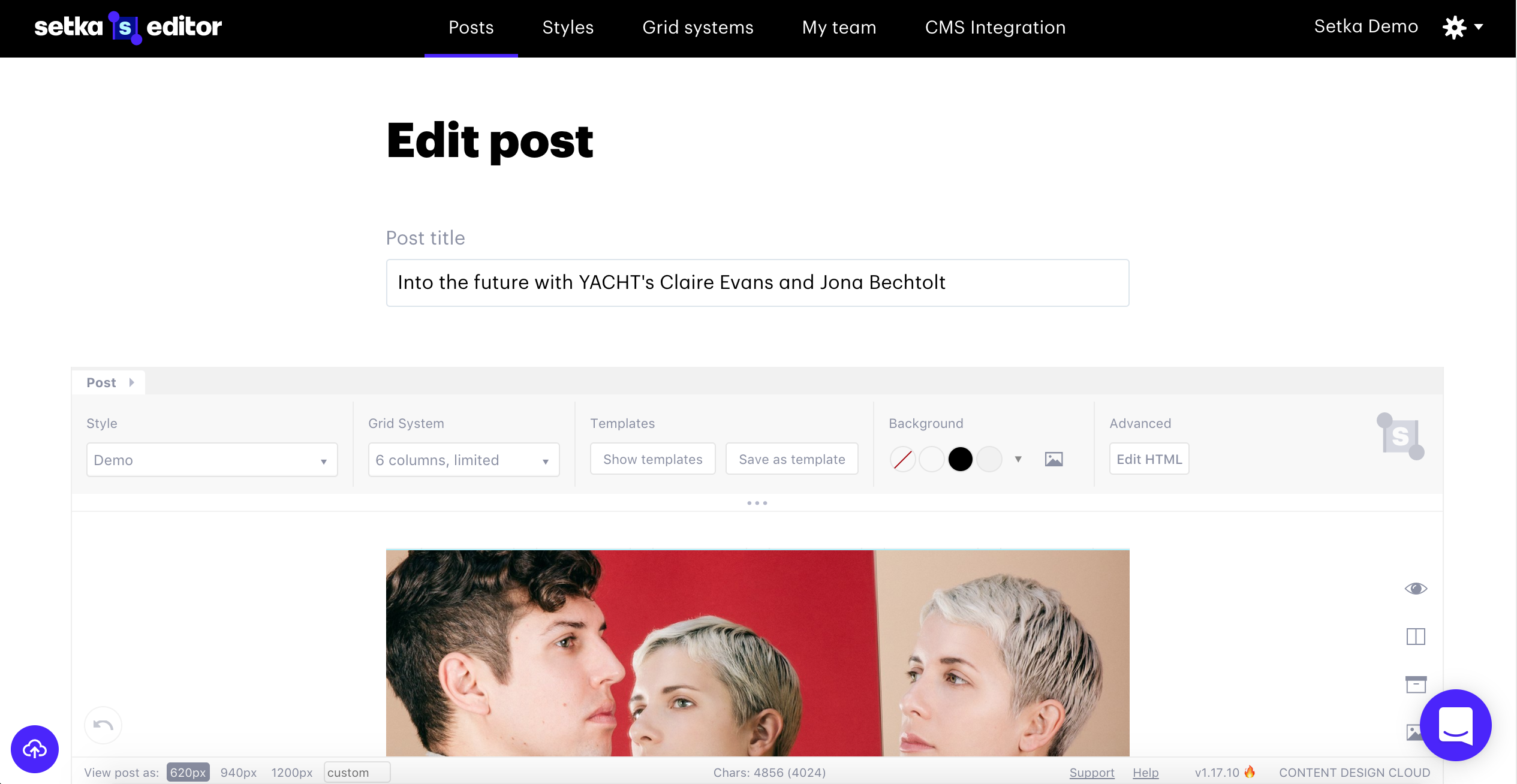 Posts are sorted out by date at Posts page.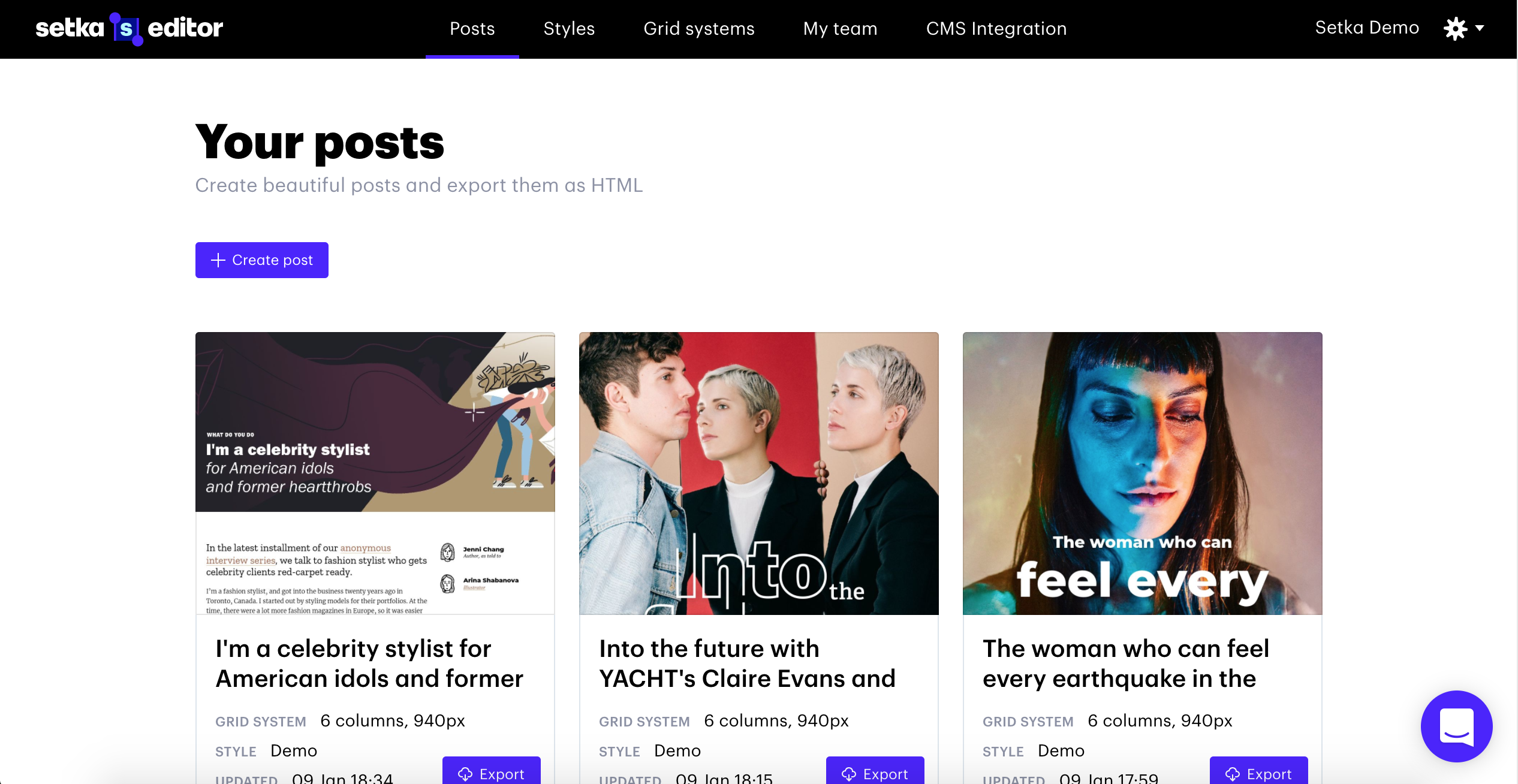 How do I export HTML-code of a post?
Click 

  on the bottom right of a post preview.
To save code as a .txt file click Save as .txt or Copy to clipboard.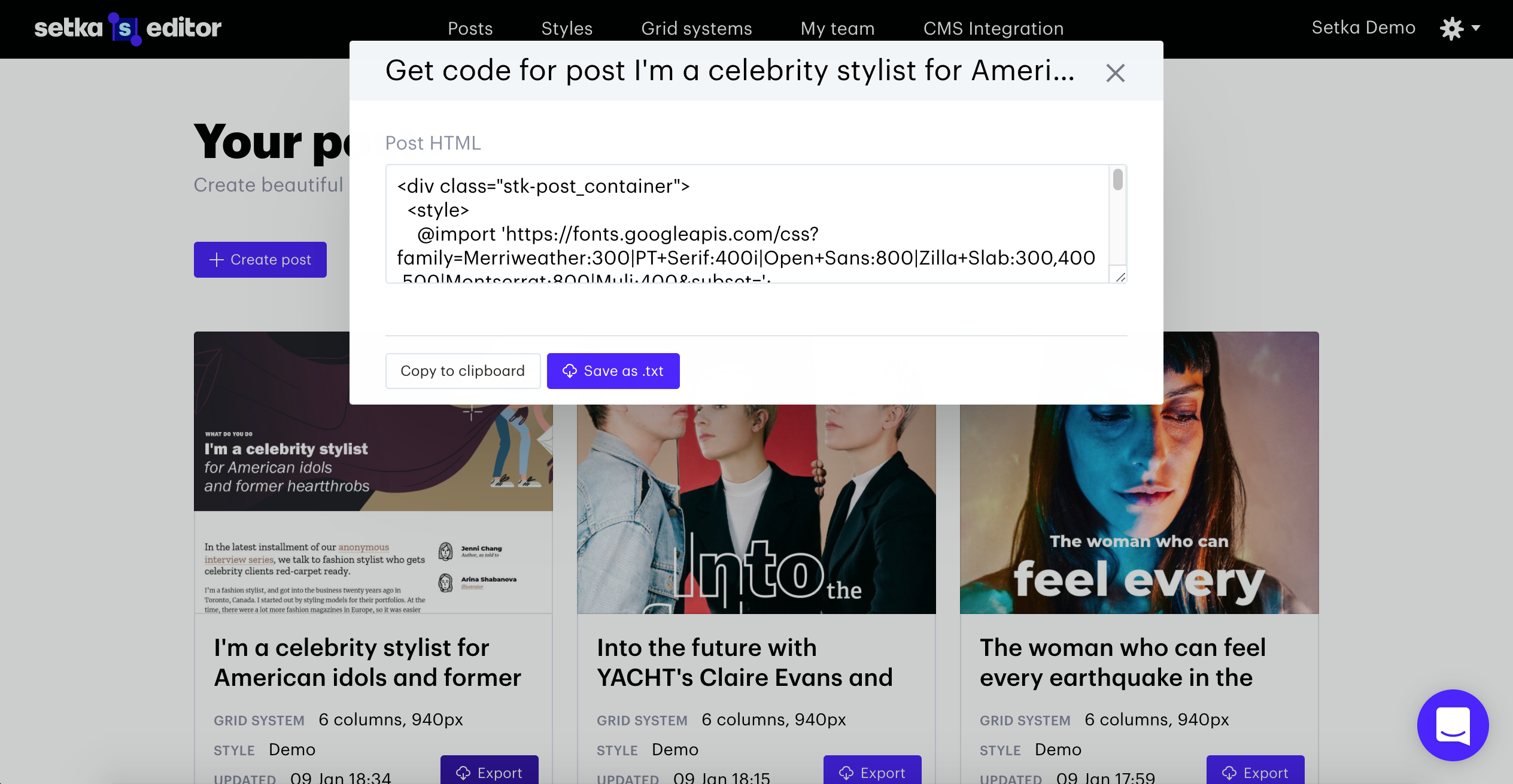 Design Cloud subscription plan is available upon a request at contact@setka.io.