Design Cloud subscription plan enables using Setka Editor from a personal account.
No website intergration needed. Once a post is created, it's HTML-code can be exported and pasted to any CMS.
How do I create a post?
Click Posts tab – Create post;

Create a post in Setka Editor and save it clicking  below the post. To save and exit click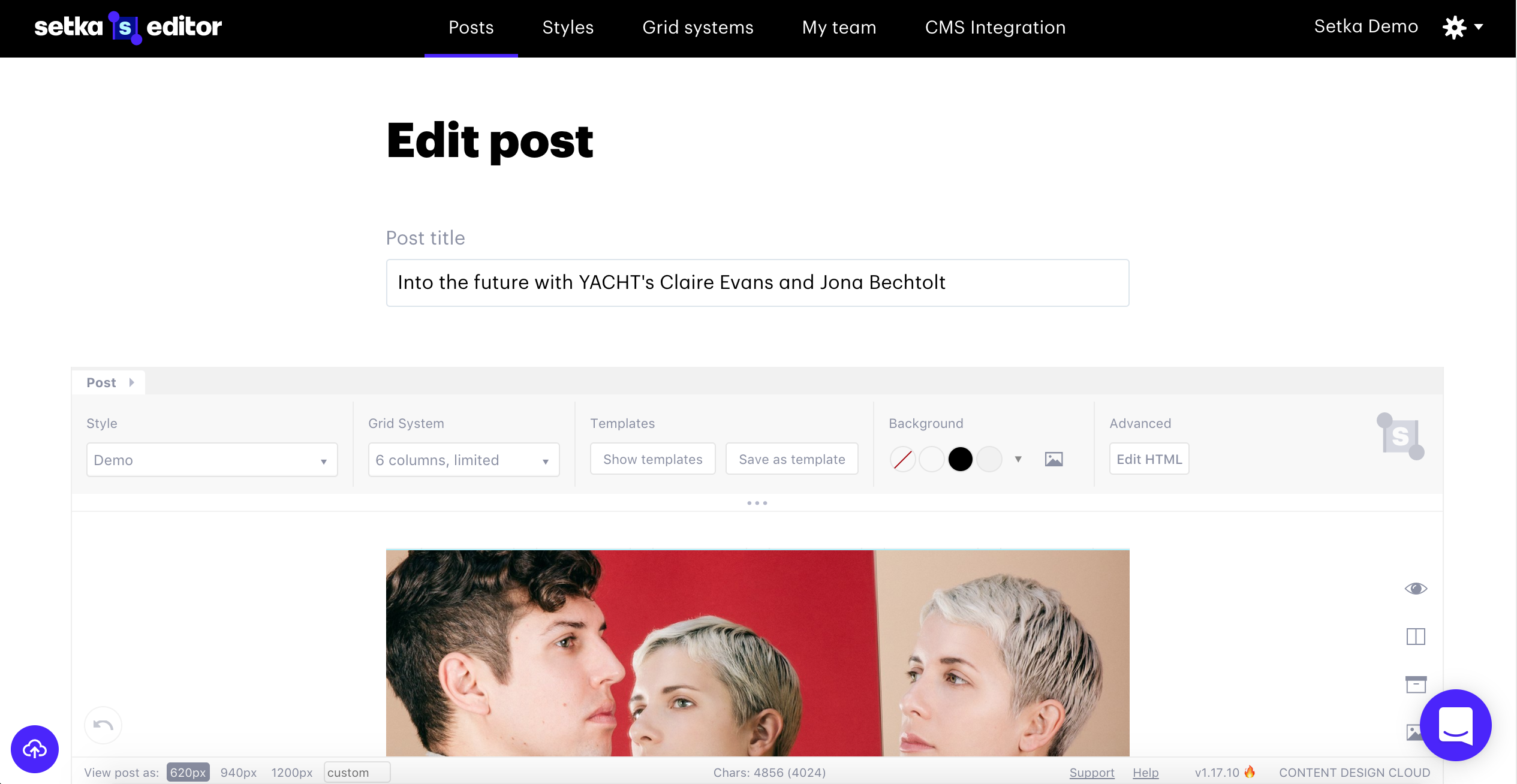 Posts are sorted out by date at Posts page.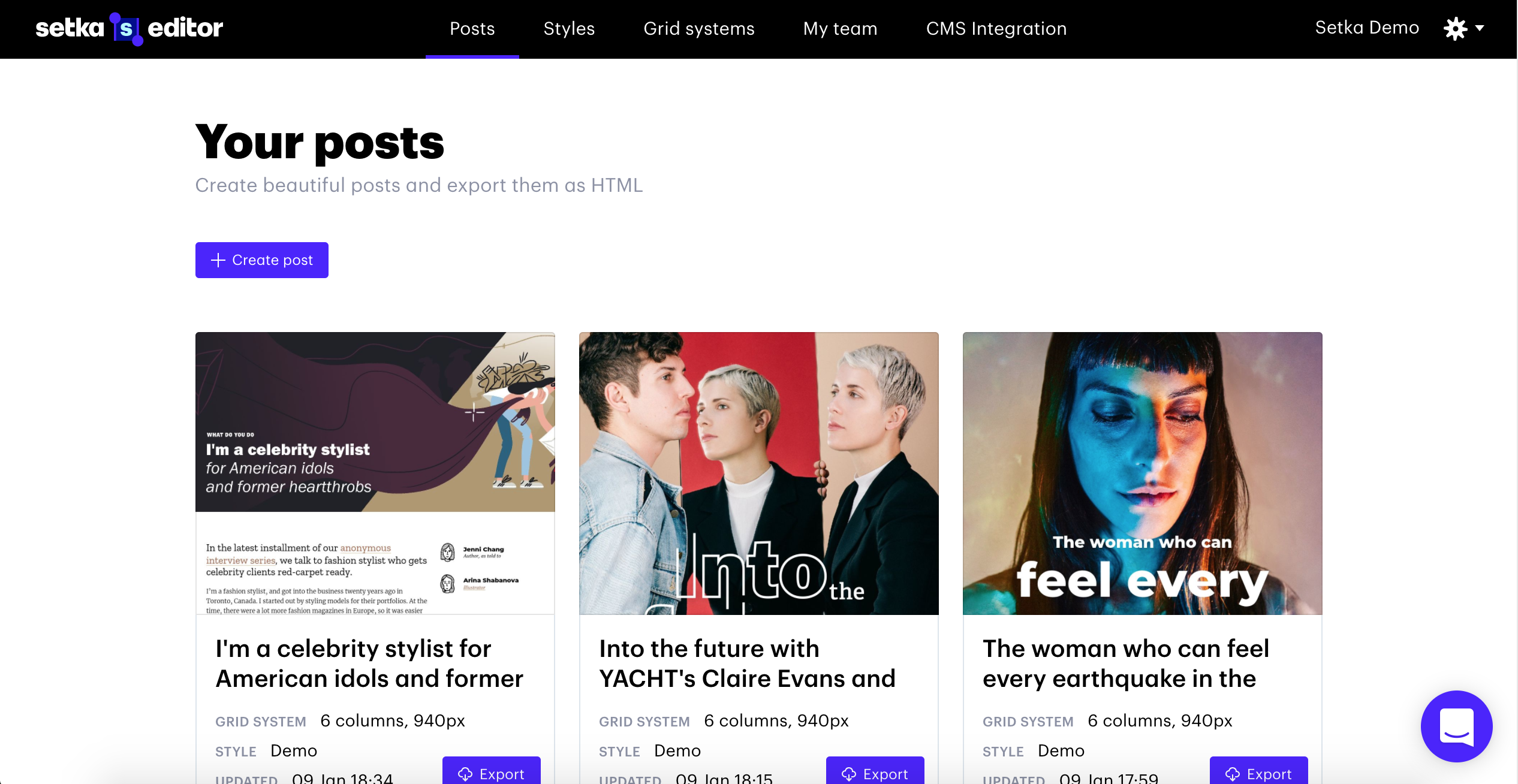 How do I export HTML-code of a post?
Click 

  on the bottom right of a post preview.
To save code as a .txt file click Save as .txt or Copy to clipboard.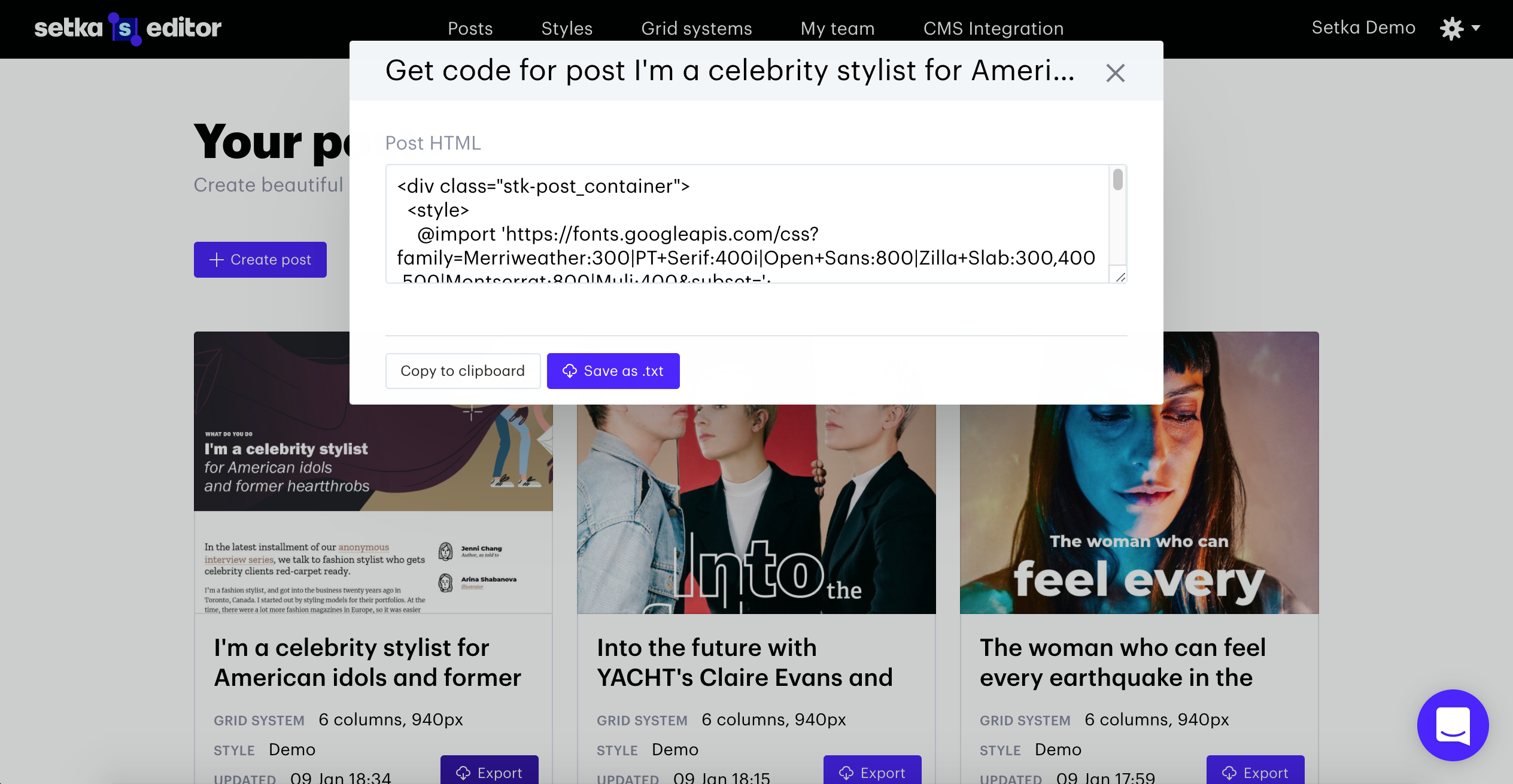 Design Cloud subscription plan is available upon a request at contact@setka.io.
What are the requirements for my site, if I import Content Design Cloud HTML-code on its' pages?
Your site should meet those minimal requirements to import Content Design Cloud HTML-code in full, flawlessly:
<script>, <link> and <div> tags should not be cut-out.
<style> tags should not be cut-out or modified. Setka Editor uses its' own styles, generated by Style Manager. To display the content correctly, these styles should stay in an original appearance.
data-* attributes in HTML should not be limited.
If all items are met, but the posts still look incorrect, please contact our support team.