A Design Cloud subscription plan makes it possible to use Setka Editor from a personal account without the need for CMS integration. Users can create posts in their browsers before simply exporting the resulting HTML-code into any content management platform.
How do I create a post?
Click the Posts tab – Create Post

Create a post and save it by clicking below. To save and exit, click .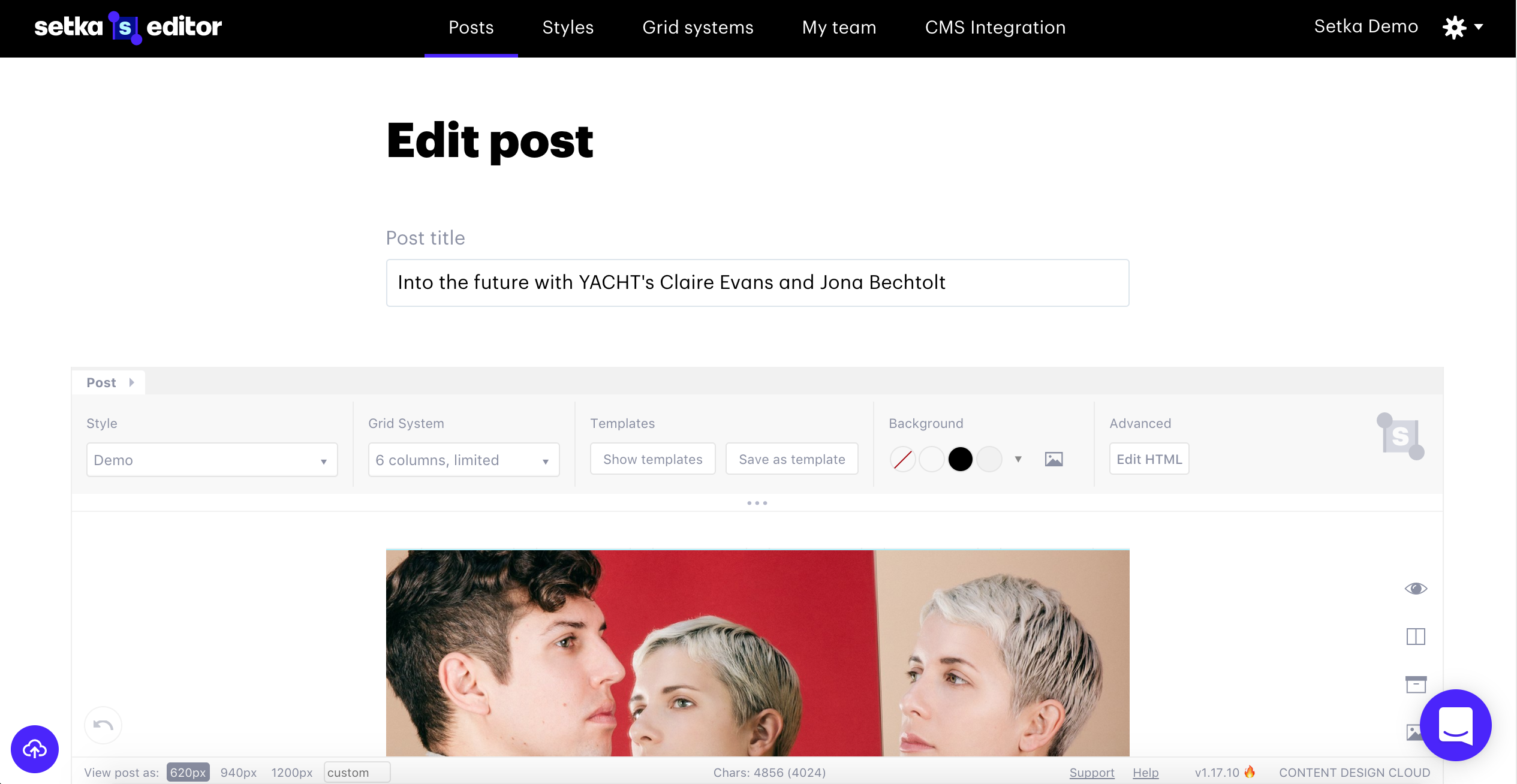 Posts are sorted by date on the Posts page.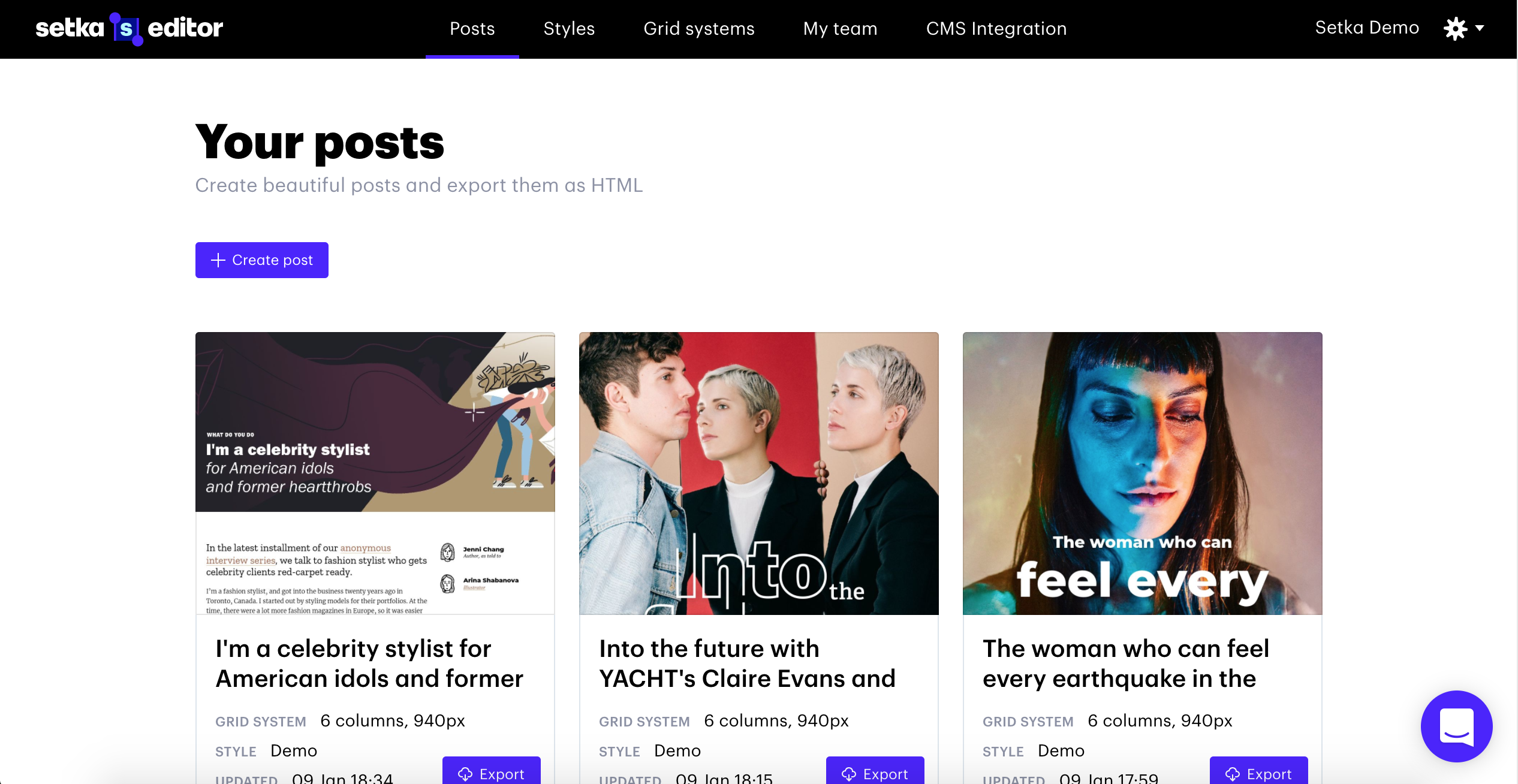 How do I export a post's HTML-code?
Click

on the bottom right of the post preview.
To save code as a .txt file, click Save as .txt or Copy to clipboard.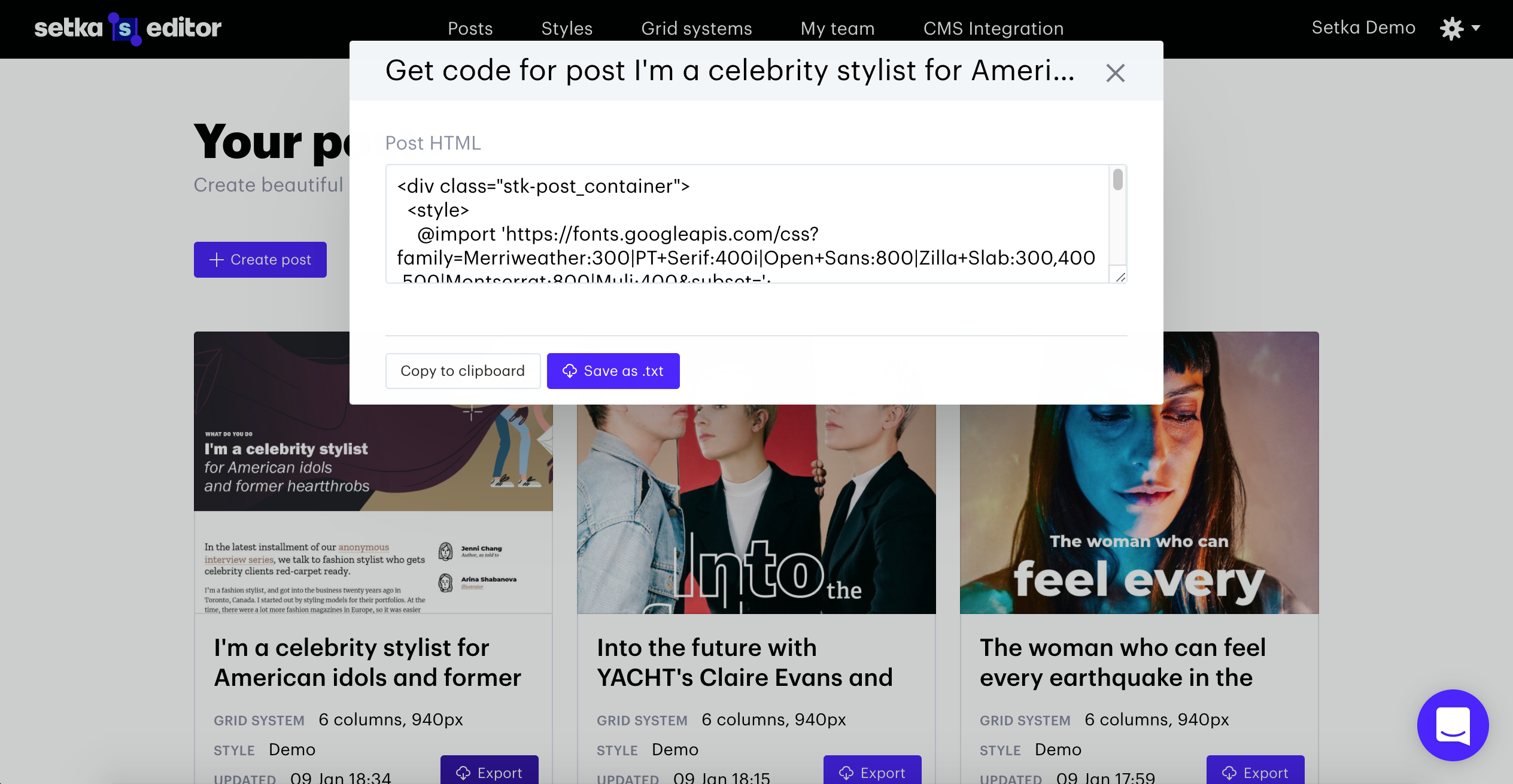 Design Cloud subscription plans are available upon request; please reach out to contact@setka.io.
Export to PDF
To export your post to PDF, do the following:
1. Find the post on the "Posts" page and click on "Export" on its' badge.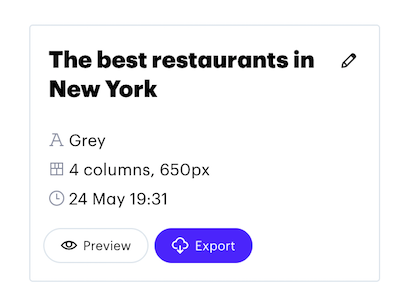 2. Select «Send post as .pdf».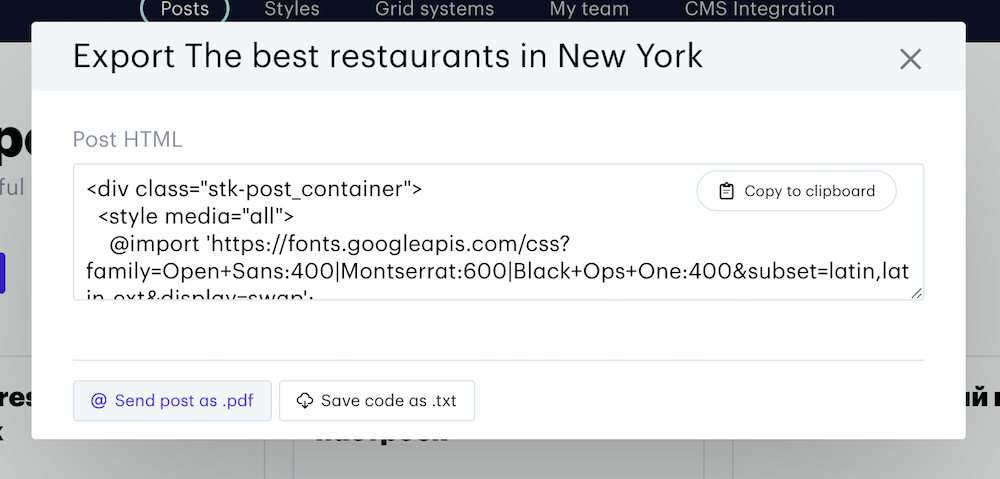 3. You will receive the .pdf file on an e-mail, which was used to register your Style Manager account on editor.setka.io.
Limitations:
The exported file would only contain the content created in Setka Editor. So, don't forget to make up the title in Setka Editor, to get it in the .pdf-file.
The file would not be paginated. We plan to implement a pagination interface in future releases.
Emoji will not be displayed in the PDF file.
Only the first image will be displayed in the galleries. So, if you are planning to export the content to PDF, we don't recommend using galleries.
Some videos or other embeds may not have a title image (depending on a service used to generate embeds). In the future, we plan to display video title images for the most frequently used services.
You can open and edit the generated PDF file in Sketch, Adobe Illustrator or other similar applications.
To activate the Design Cloud plan, please contact contact@setka.io.
What are my site requirements when importing Content Design Cloud HTML into its pages?
Your site should meet the following requirements to successfully import HTML from Setka Editor's Content Design Cloud:
<script>, <link> and <div> tags should not be modified.
<style> tags should not be modified. Setka Editor uses its own styles, generated by Style Manager. To display all the content correctly, these styles must retain their original appearances.
data-* attributes within HTML should not be limited.
If you follow these guidelines but your post still looks incorrect, please contact our support team.