What is a snippet?
Snippet is a micro-template. Snippet can be composed of any elements: paragraphs, headings, images, captions, dividers, icons, emojis. Snippets are commonly used as a reusable design elements: "photo of the day", " figure of the week", "place of the week", a quote, an author's card with userpic, a side note.
How do I add a snippet?
There is a default set of snippets in each built-in post style. Press Add snippet at the toolbar on the right to add a new snippet to your post.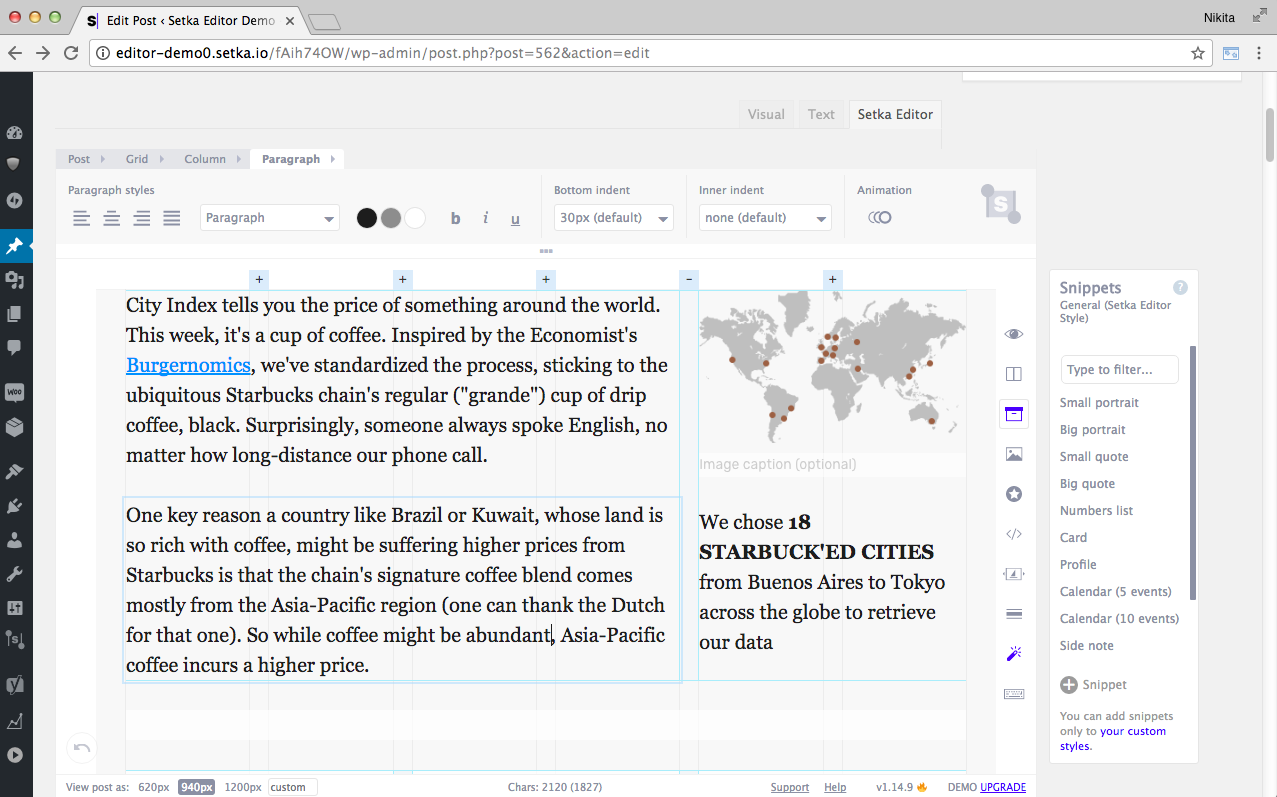 Add a custom snippet
You can add a custom snippet while editing your post in Setka Post Editor. The snippet will be saved only within a custom post style you have selected for your post. Choose a snippet idea, select all elements for it  (figure and description for a "figure of the week), press CMD (CTRL) > Multiple Selection Mode.  Press Add Snippet at the toolbar on the right,  type a snippet name and Save it.
You can customize your snippet in CSS editor of your Style Manager (Styles > Snippets tab).
From this article you will learn how to combine various elements and create your snippet in Style Manager. 
How does snippet look like?
It looks the way you want. You can put together both a built-in elements of an Editor's library and any other files you upload to you post style.
Here is an example of a "quote" snippet as the most frequently used element in any article:
This is another snippet –  a side note with a figure: